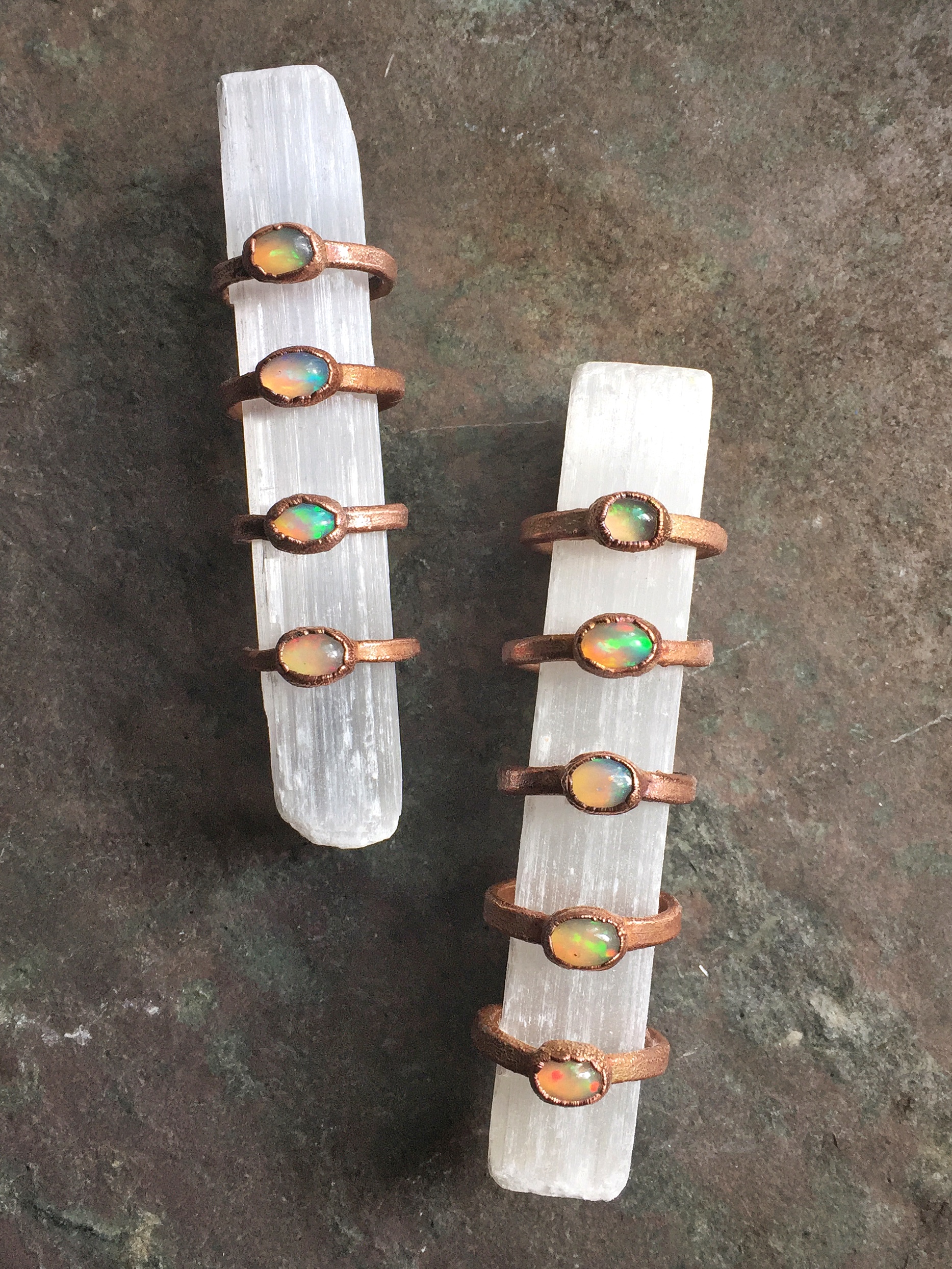 Opal Ring
a copper and Ethiopian opal ring made to order in your size

Opals are emotionally supportive stones that stabilize the mood and help increase trust in ones feelings. They are associated with vitality, passion, love, and desire – making it a seductive stone. Opal expands cosmic consciousness and enhances metaphysical abilities and mystical visions. Opal strengthens intuition and insight while providing strong protection while doing inner work, meditation, and shamanic journeys. They also help to heal the earth's energy field, repairing depletions by reenergizing and stabilizing the grid.
Your order comes ready for giving (whether for yourself or a loved one) in a gift box with information about your stones, how to charge and cleanse them, and how to care for the copper... also free crystals!